Imagine a world in which we women boldly reclaim our glory, our wisdom, and our wildness as the basis of our feminine leadership and soul work. Imagine a world in which business and the way we work is in service of the Sacred Feminine and the restoration of Nature.
Imagine a world in which every young woman is initiated into her soul's true wild nature as she learns how to navigate life instinctually and menstrually. Imagine a world in which every professional woman embodies her soul's vocation as the means by which she contributes to the Great Work. Imagine a world in which every executive leader – every founder of an organization or company – is encouraged to tap into her inner nature and outer nature as the source of her wisdom and nature-based feminine leadership.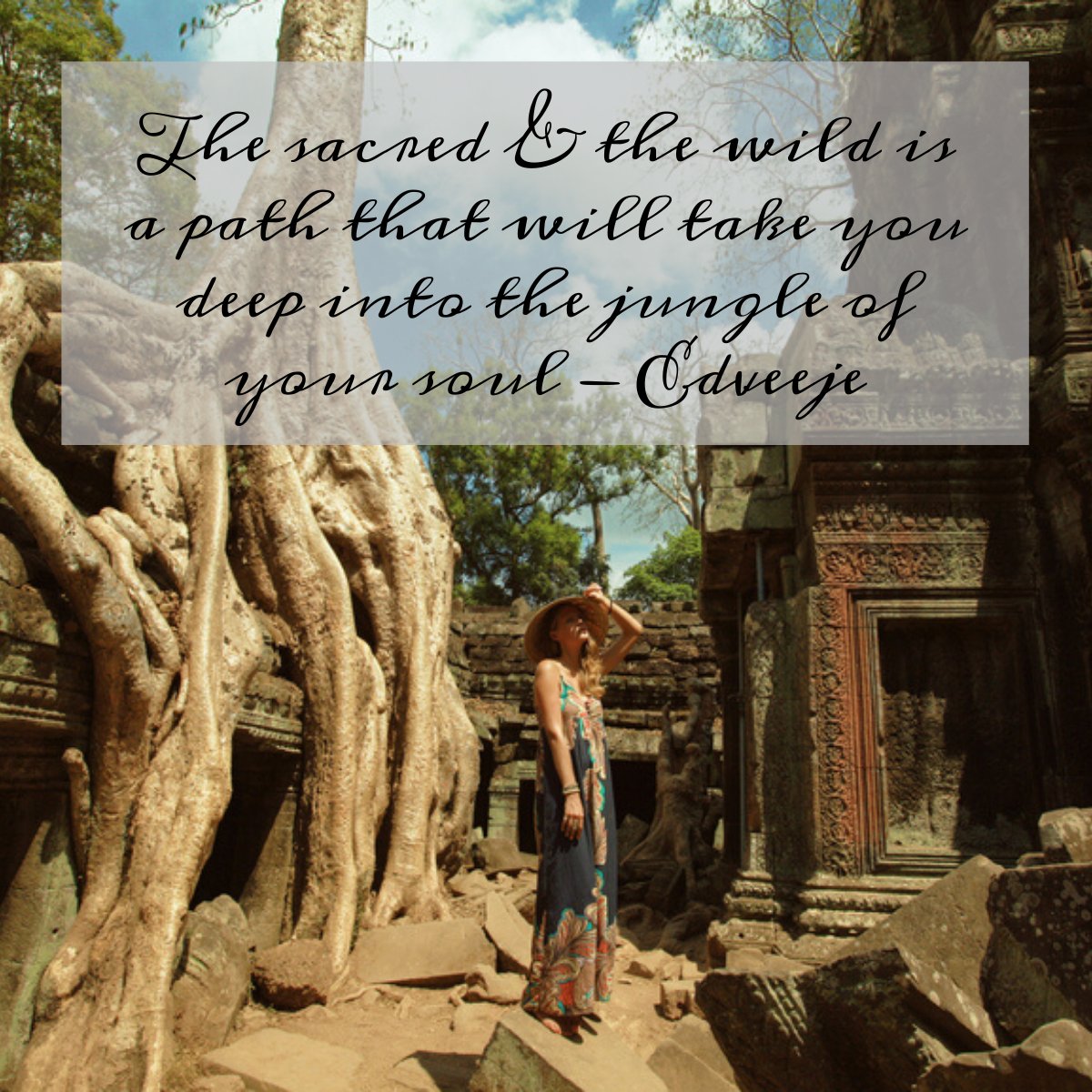 Find out more in my post What Is Nature-Based Feminine Wisdom?
"Edveeje's work is outstanding as is her depth of inquiry…She is always breaking new ground, possessing what I would call "inner leadership."

A Woman's Nature School is passionate about exploring the things we longed to learn (but didn't) in our educational experience. Our burning inquiry is wild and feminine in nature and it spirals through three dimensions: What is it to be a woman in the 21st Century, on the living planet Earth, in the Universe as we now understand it?
What is it to be a woman in the 21st Century explores embodied feminine wisdom and such topics as the wild power of the menstrual cycle, the creative matrix of the pelvic bowl, and the spiritual anatomy of the soul.
On the living planet Earth explores our cyclical connection to Nature, ways to embody the wisdom of the four seasons, and how to tap into the power of place and find our soul's true home.
In the universe as we now understand it explores the Feminine Principle as the organizing matrix of life, emergence as a theory of change, relationship as the core of quantum physics, and vibration as the basis of reality.
"My first experience of Edveeje rises to the top as one of the most important catalytic moments in my life. I am in awe of her ability to cradle truth, inspire evolutionary action, and inspire us all to live the life the world is asking of us. Edveeje is an elixir for world soul, a born leader, a savant. She astounds!"

We believe the quality of our leadership is in direct proportion to the organic unfolding of our entire being. Nature-Based Feminine Wisdom is not a product of business education. It is a style of leading – and a way of being – that overflows from a fully integrated heart, mind, body, soul, and spirit. Nature-Based Feminine Wisdom is not something you do, it is who you are when you are sitting all alone in the dark.
Every woman has a unique tapestry of nature-based feminine principles that she weaves into her leadership style. Some of the principles and ways of being you will encounter while working with us include: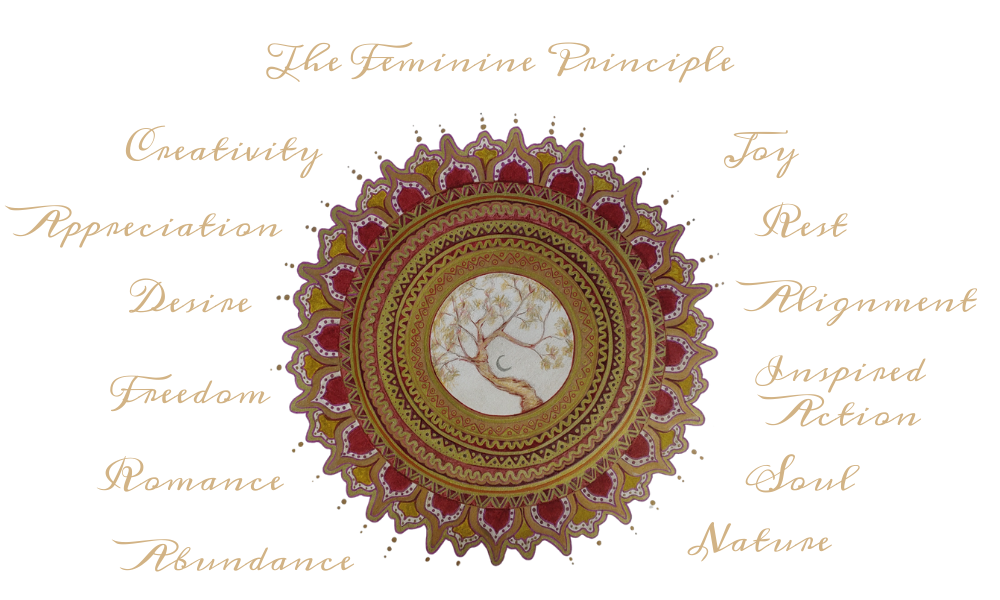 Find out more in my post The Five Essentials Qualities of a Nature-Based Feminine Leader.
An intimate sharing from the former TreeSisters' Director of Communications, Sophie Jane Mortimer, about her Nature-based Feminine Leadership coaching experience with Edveeje